Welcome to the Unofficial Chris Colfer Fan Forum. We are glad you have decided to join us, and we hope that you find our community to be a fun and welcoming place to discuss Chris Colfer and his career. In order to keep the Unofficial Chris Colfer Fan Forum a safe and fun environment for our members, we have set up the following guidelines:

1. Respect your fellow posters. While we don't expect everyone to agree on everything all the time, we do request that our members treat each other with respect. Personal attacks against other members could result in banning without notice.

2. No haters allowed. This forum was set up for Chris Colfer's fans to have a place to discuss Chris and his career. Posters who sign up primarily to post negatively about Chris will be banned without warning. Also, people who sign up primarily to post negatively about other actors associated with Chris will be banned without warning.  Just because we allow critical discussion about other actors doesn't mean that it is a place where we welcome people just so they can be negative about other actors.  This board is first and foremost a place to discuss and celebrate Chris.

3. No pornographic material. Posting pornographic pictures, fan fiction, and artwork is not allowed on this board. Posting links to sites containing this type of material is not allowed either.

4. No signing up to just to promote your site. Active members are welcome to share links to their personal webpages and tumblr pages. Posters who sign up primarly to promote and drive traffic to any other websites will be banned without warning.

5. Critical comments about actors and characters involved with Chris are allowed. Critical comments are allowed witihin all general threads as part of a normal discussion. However if you feel the need to vent or provide an indepth criticism about a scene, actor or character, we request that you visit our Kurt Hummel Snark and Bark thread where you can freely vent without limits. Please note that although critical comments are allowed, we don't want to see excessive bashing or hatred towards any actors. Let's keep it light and fun.

If you have any questions about forum guidelines, please send Jellyrolls a private message.
______________________________________________________________________________________________________
Jellyrolls--Chris Colfer Forum Administrator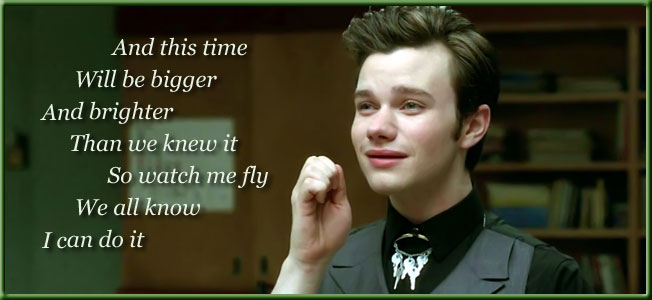 Kurt: "I can't help but pull focus. Sorry." So Kurt. So Chris. So Perfect
RIB--The Greenest Showrunners in Hollywood--Recycling Storylines Since 2011!
For one minute of his life, I had Chris Colfer's attention. It was a great minute.
Blarrenstans are the reason we can't have nice things.
What's shakin', bacon? Kadam forever!
@huggingunicorns @ColferFanForum I think you two are the heads of the
Adam Crawford appreciation society! Ha!--Tweeted by @olliekjones on 4/2/13
---
Permissions in this forum:
You
cannot
reply to topics in this forum