Welcome to the Chris Colfer Fan Forum, msjoanlucette!

I hope you'll enjoy chatting about Chris with us!
______________________________________________________________________________________________________
Jellyrolls--Chris Colfer Forum Administrator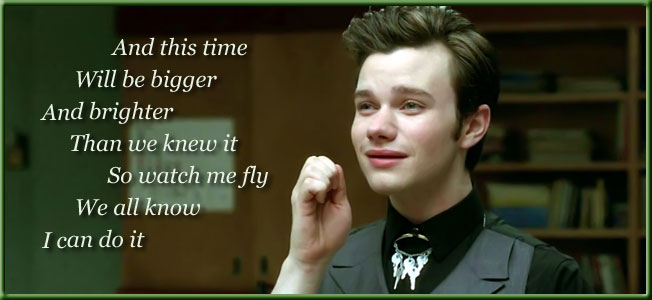 Kurt: "I can't help but pull focus. Sorry." So Kurt. So Chris. So Perfect
RIB--The Greenest Showrunners in Hollywood--Recycling Storylines Since 2011!
For one minute of his life, I had Chris Colfer's attention. It was a great minute.
Blarrenstans are the reason we can't have nice things.
What's shakin', bacon? Kadam forever!
@huggingunicorns @ColferFanForum I think you two are the heads of the
Adam Crawford appreciation society! Ha!--Tweeted by @olliekjones on 4/2/13
Welcome to the CCFF!

Your love of Chris had lead you here, and I hope we'll hear more about it when and if you decide to join us in our discussions in the future.
Last edited by Delight on 5/15/2012, 2:06 am; edited 1 time in total (Reason for editing : Typo)

Delight

Bruce





Posts

: 1981


Join date

: 2012-02-21


Location

: Australia


Real Name

: Zining



thanks a lot. It means so much. everyone on here is so nice. :]

I have a tendency to read what people say and then go on to read something else. so I'll try not to do that. >.< I'll try to be active. My grammar isn't the best, but I'll try to keep it in check. It's really sad because english is my first language. but yeah. grammar and I do not get along.

Again, thanks so much. :]

msjoanlucette

Llama





Posts

: 188


Join date

: 2012-05-14


Location

: California


Real Name

: Joan




paulopf

Porcelain





Posts

: 612


Join date

: 2012-04-01


Location

: South América


Real Name

: Paulo



Don't let your fear of bad grammar stop you from posting
. I have my fair share of grammatical, typo and spelling mistakes myself (see how I just edited my post above?).
Feel free to jump in anytime when you feel more comfortable. No pressure.

Delight

Bruce





Posts

: 1981


Join date

: 2012-02-21


Location

: Australia


Real Name

: Zining



mmm, don't let Ms. Georgette see this.
Actually I would really love if she can help me correct my gramatical mistakes. English is not my first language so I'd love to improve it if possible.
Any of you who would like to correct my gramatical errors (not spelling - I don't intend to spell perfectly), you have my permission to do it! Just make sure you are not condescending in the process. I have thin skin.

fantastica

Inner Grandma





Posts

: 9676


Join date

: 2012-02-19


Location

: USA, East Coast


Real Name

: the original Kim



thanks!!! you guys are really cool! :] It was sort of weird just writing something in randomly while everyone else is talking about something. It's sort of like interrupting a conversation.

That's cool about the grammar thing! :O I guess so as long as I don't write so bad that no one can understand me. But then of course, everyone can just ignore what I say.

I don't know who Ms. Georgette is. o.o .... I might have seen a username with it, but can't place it at this moment because I have bad memory sometimes.

I would help you. x) and of course not in a mean way!! but I don't really think I have great grammar skills. >.< what is your first language btw?

msjoanlucette

Llama





Posts

: 188


Join date

: 2012-05-14


Location

: California


Real Name

: Joan



---
Permissions in this forum:
You
cannot
reply to topics in this forum