hollywoodreporter.com
Chris Colfer to Star in Sci-Fi TV Drama 'Indigo' (Exclusive)
Sonar Entertainment will produce the drama, which the 'Glee' grad will create and direct.
Chris Colfer is plotting his return to TV.
The Golden Globe-winning Glee grad is teaming with Sonar Entertainment to develop sci-fi drama Indigo, The Hollywood Reporter has learned.
The drama, which Colfer created as a starring vehicle for himself, explores the mysterious world of Indigo children — those who are misdiagnosed but wildly believed to possess extraordinary paranormal abilities — and the dark forces working to exploit their powers.
Colfer will pen the script for the potential pilot and is expected to direct it as well. Keith Quinn and Colfer's manager Rob Weisbach also exec produce alongside the actor.
A network is not yet attached but the plan at the moment is to shop the project to broadcast, cable, premium and streaming services.
For Colfer, Indigo would mark his return to series regular television following his six-season run as Kurt Hummel on Fox's Ryan Murphy/Brad Falchuk/Ian Brennan phenomenon Glee.
In the years since Glee wrapped, Emmy-nominee Colfer — who also penned a season five episode of the Fox musical — has remained busy as an author. His New York Times best-selling children's series The Land of Stories has been translated into 20 languages. The book was adapted into a film, which Colfer wrote, starred in and produced. He previously had a deal with Disney Channel to adapt The Little Leftover Witch for the small screen.
For Sonar, meanwhile, the independent studio has multiple TV series in the works including season two of MTV's The Shannara Chronicles, AMC's Pierce Brosnan drama The Son, David E. Kelley's adaptation of Stephen King's Mr. Mercedes for the Audience Network; and also serves as a distributor on FX's Tom Hardy vehicle Taboo, among others.
Colfer is repped by ICM Partners, Rob Weisbach Creative Management and Myman Greenspan.
I wish him good luck.
But with the new Legion which is about the Xmen, and all these other super hero shows, this is still a popular theme.

ColferInspired

Inner Grandma





Posts

: 8758


Join date

: 2012-02-20


Location

: Australia


Real Name

: Liz



Finally, some tv/movie news about Chris. It's been ages.
______________________________________________________________________________________________________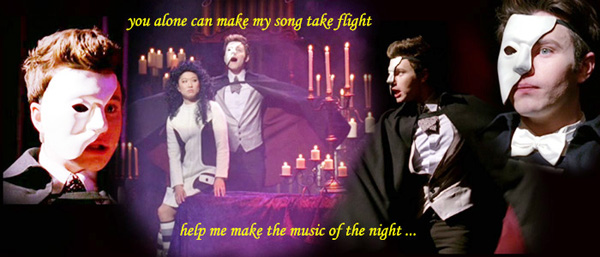 tanita_mors

Bruce





Posts

: 2854


Join date

: 2012-02-19


Location

: Serbia


Real Name

: Ivana



I nearly jumped out of my skin when I saw the news.

Am happy that Chris is returning to TV in some capacity and this sounds like the kind of show that I can really get behind. Hopefully a network will pick it up, but I'll be perfectly happy to maintain my Netflix account if he decides to go the streaming route (if it's good enough for Ken Spacey, then I'm fine with it for Chris). And I'm thrilled that Chris is doing it on his terms and will not just be writing, but directing as well. What a fantastic opportunity for him.
______________________________________________________________________________________________________

Ranwing

Inner Grandma





Posts

: 3526


Join date

: 2012-07-18


Location

: Levittown, NY


Real Name

: Wendy



Writing, Staring, and Directing is quite a feat! Impressive and happy for him.

I really hope this project comes to fruition. The last few media endeavors have been a bit of a letdown. As a fan I'll remain cautiously optimistic, but always hopeful!

mindschemez

Sea Monkey





Posts

: 241


Join date

: 2013-11-12



This is such exciting news!!!
I must confess that though I love Chris' books (can't wait for 'Stranger Than Fanfiction' next week) I have missed his acting and seeing him regularly on tv again.
And it's amazing that he won't be only acting, but also writing and directing.
Also, having 3 'indigo' children myself, I am very interested in this new story, although I suspect that the tv-series will be a lot more exciting than real life.
Crossing my fingers that the pilot will be picked up by a network, or that the series will be on Netflix or shown somewhere else.
______________________________________________________________________________________________________
Glorfindel


Glorfindel

Inner Grandma





Posts

: 8663


Join date

: 2012-02-19


Location

: the Netherlands


Real Name

: Marie



Struck By Lightening is still on Netflix here in Australia.
I am hoping Netflix picks it up because it means I can watch it and not have to download it.

ColferInspired

Inner Grandma





Posts

: 8758


Join date

: 2012-02-20


Location

: Australia


Real Name

: Liz



---
Permissions in this forum:
You
cannot
reply to topics in this forum